A Whiff Of Christmas
Posted on
The Christmas web game season is here once again and I've just finished "A Whiff of Christmas" for I Want One Of Those.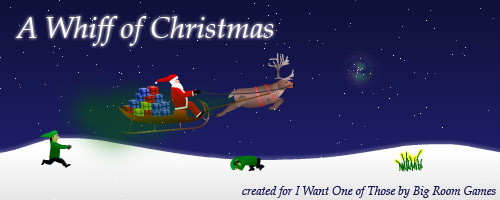 The game features all the usual Christmas favourites - snow, presents, elves, flying reindeer, and of course Father Christmas - along with some more unusual elements - body odours, death and cannibalism. Have fun, and do comment on the game below.
And every fortnight one lucky player wins a remote-controlled micro helicopter.
Share this post or a comment online -
---
Also in the collection Web Games