About
Duets for Small Spaces is a collection of intimate dance poems illustrating some of the many varied relationships that can exist between two people. Each short dance explores a different human relationship and presented together they form an evening of dance about the ways we live our lives together.
We are all fascinated by relationships. We like to gossip, we like to watch others. Using dance we present the situations observed in everyday life, removing them from the muddying waters of reality so they can be clearly seen. The dance doesn't attempt to judge, but to clearly show so that others may form their own judgements on questions raised in their own minds.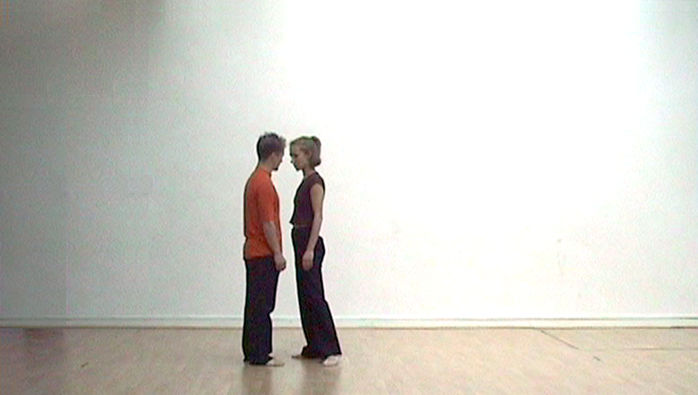 This production is designed to be accessible to an audience who don't regularly watch contemporary dance. It is simple and direct in its communication. The duets are all performed by the same two dancers and as the name suggests, Duets for Small Spaces is designed for performance in small venues. The small performance space allows proximity and intimacy between the audience and the dancers, encouraging the audience to feel involved in what they witness.
The movement style of the dances varies according to intent - fast dynamic movement in some and slow gentle movement in others. The dance is accompanied by music commissioned for this production. The main instrumentation is piano and percussion and it draws on influences from modern classical to house music.
This is a very personal work, created from the experiences and observations of the artists creating it. The result is accessible, entertaining, and thoughtprovoking.